Framing Service
Picture Framing
Canvas Framing
Tapestry Framing
Jersey Framing
Medal Framing
Memoriabilia Framing
Canvas Services
Canvas Stretching
Canvas Framing
Canvas Printing
Printing Service
Poster Paper Printing
Canvas Printing
Graphic Design
Photo Restoration
Print Your Own Images
STore location
We are located at 425 Princes Hwy , Rockdale NSW 2216
Google Reviews
Kristen Soutter
2022-11-11
I got 2 puzzles framed and the team at off the wall framing did an incredible job. The service from the team was above and beyond and the quality of the art glass and frame was excellent. I highly recommend the team at off the wall framing for any framing needs and definitely will be going back to frame more puzzles!
Very helpful. We've been to plenty of other framers and he was the first to give us real pro advice
Very Professional & exceptional - they will go above & beyond to get you outstanding results. Reasonable priced too. Highly would recommend- thank you for your expertise.
I have had more than 10 things framed here of various sizes and each time I've been thrilled with the result. Staff give such good advice on what kind of frames will work and are always happy to talk it through with me. Whether it's been photos or art, each piece has come up beautifully and has really motivated me to get the prints I've had lying around framed properly!
Had a custom print made at Off The Wall and was given competent advice from the team. The first print didn't turn out the way it was intended, but their graphic designer took the time to make all amends as required and even brightened and sharpened the image provided at no additional cost which made the print look perfect. Thanks for the great customer service and quality result!
Brendan Nugent
2020-09-16
I have been using Off The Wall for over a decade. The service is excellent, process timely and the advice on the type of frame, backing, borders and glass has been brilliant. I have used them for a range of art from antiques to prints and the only issue I have ever had was immediately rectified. I can't recommend them highly enough - and I have recommended them a lot.
Why us?
The Best and Trusted Picture Framing Service in Australia.
The team at OffTheWall Framing is committed to providing you with the best customer service. We offer our customers a wide range of frames for any occasion, premium quality picture framing. Whether you're looking for a custom made frame for a family photo, Mirrors, Acrylics or a stunning piece of artwork, OFFTHEWALL Framing can help you create the perfect choice.
Error validating access token: Sessions for the user are not allowed because the user is not a confirmed user.
Custom Picture Frame
OFFTHEWALL Framing is a framing shop that has been supplying quality picture frames and professional custom framing service to Australia for more than two decades. We provide framing solutions suited to every customer, no matter what they are looking for. We offer a wide selection of frames and prints that will help you create a home or space that is truly unique to yourself. Frames are made of quality materials that will last for years to come. Our team of experts are happy to help you find the perfect frame for your needs. If you have a particular idea in mind, be sure to contact OFFTHEWALL Framing NOW!!!
Shop now
About
Canvas Printing and Stretching
This service allows you to print your own images onto a CANVAS so they stand out, you can also choose a specific image like landscape or artwork of your choice and have it on your wall. Our website is designed so that all you need to do is upload your favourite image or photograph and we will take care of the rest.
Shop now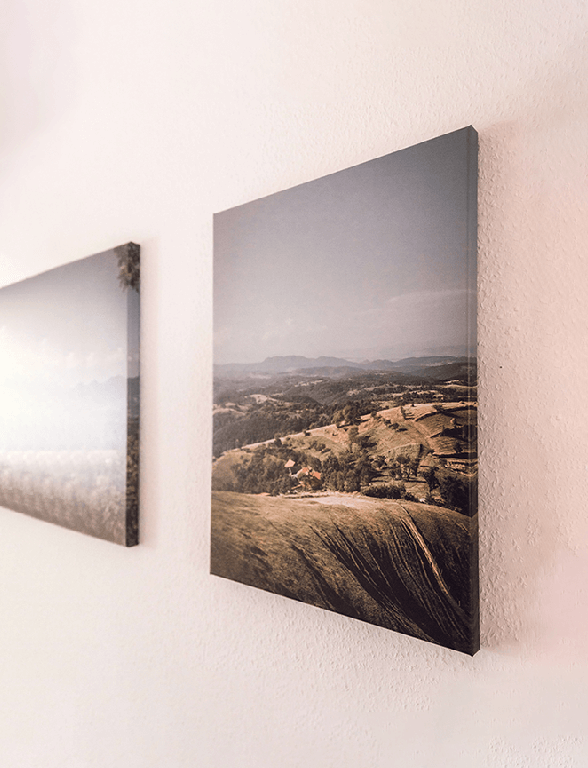 About
Memorabilia Framing
We know that you've spent years collecting your favourite team's memorabilia so it is important that it is properly protected to be displayed. Frame Jerseys, Photos, Plaques and more. We use professional tools and acid-free materials to frame your items for best protection. 
Shop now
Custom Mirrors/Ready Made Mirrors
We have Mirrors for any space: Lounge Mirrors, Bathroom Mirrors, Bedroom Mirrors; The perfect clean look provides both fashion and functionality and is the latest trend in the design world.
Mirrors will make a space look bigger and more open so it is a must have in every home or space adding Glamour and at OFFTHEWALL framing you will find the perfect one with our range of frames.
Shop now
About
Custom Artworks
Find  a range of abstract and contemporary paintings at OFFTHEWALL framing to enhance your space, We work with local artists to make the one you want if we do not have it.
Artwork on your walls is the finishing touch to a home or space to look its best.
Shop now